Although many employers recognise the compelling case for diversity and reflect this as part of the rationale for diversifying their recruitment, this has not yet translated into real change in terms of representation within the workforce of people from different ethnic minority groups. Where they are employed they are often found in traditional roles or employed in roles below management level i.e. retail, catering, textiles and nursing.
It's not just a case for creating a fairer workplace. Research widely denotes diverse and inclusive workplaces as synonymous with happier and more productive employees.
If there was race equality across the UK labour market, forecasts suggest there would be a £24bn uplift to the economy per year, which represents 1.3% of UK GDP.
Diverse and inclusive workplaces are also associated with higher individual performance, where employees are better able to innovate and feel more engaged.
What to consider from a strategic, operational and relationship perspective
The IET offered very practical and realistic achievements towards of short, medium, and long-term goals for employers through a focus on four core areas:
Commitment
Engagement & Recruitment
Retention and Progression
Suppliers
Within each of these areas, it is also important to look at each strand through a lateral lens, i.e., strategic, operational and relationships.
Strategic
ED&I tends to continue to be about initiatives, relying on people with an interest to start initiatives and take them forward. Develop an ED&I roadmap or action plan to set a clear direction and expectations in terms of behaviours and values.
Publish gender and ethnicity pay gaps, set stretching targets that aim to tackle these, and other evidence-based issues, whether that is in terms of overall representation, retention, wellbeing, or progression.
Set targets for the recruitment of under-represented groups whether that is women, Black professionals, young Black men, Black Women or people with a disability.
Plan how you will measure outcomes and impacts of the initiatives and actions you take from a quantitative and qualitative viewpoint.
Use the Workforce Data Equality Guide. Developed by the GLA in partnership with Business in the Community (BiTC), it provides practical, step-by-step guidance on how to collect, analyse and act on equalities data in your organisation and importantly shape your strategy.
Think about how you can develop a robust and overt anti-racist approach. By adopting a zero-tolerance approach to racism and harassment this sets the standards of behaviour you expect based on your values.
Establish mechanisms e.g. 'junior boards' to give people the opportunity to feed into decision making at a corporate strategic level.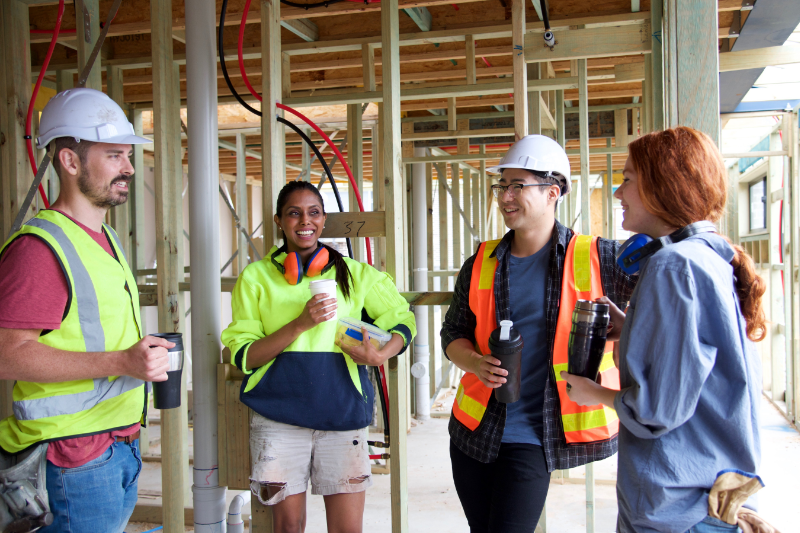 Relationships & partnerships
Work in partnership to support the development of career pathways for young people through working with schools, colleges, and communities. This could be through identifying secondments, work tasters/experience and apprenticeships that will help young people to better understand the offer and the job roles available.
Introduce and incorporate Emotional Intelligence to build relationships internally and externally with suppliers and stakeholders.
Build trust with staff and prospective communities. Whether this is about gathering data, new initiatives or reaching out to new communities, it is important to build trust through transparency and openness about your intentions.
Operational
Work experience is highly valued by young people in helping them make their career choices but also in gaining valuable insight into the world of work. There is a significant opportunity to increase attraction and take up by introducing more tasters, shadowing, internships, and apprenticeship opportunities at various levels.
Open up your recruitment and selection processes to embed diversity as a thread running through how you recruit and induct staff into the organisation or into new roles. Many of the organisations interviewed are changing their culture and their diversity profile by incorporating basic changes into their recruitment practice.
Look at how marketing, branding and the optics can inform communities and young people about your company. Using images that are diverse and using messaging that is inclusive – this may change perceptions around construction and tech stereotypes.
Take positive action to create or join schemes that offer targeted support for specific under-represented groups, for example, create internships or join the 10,000 Black internship schemes.