Employers and Moving on Up (MoU), a ground-breaking London employment initiative led by Action for Race Equality, have jointly produced a new free guide for young Black men aged 16-24.
Preparing for your Interview gives young Black men a range of practical tips that aim to help improve employment outcomes. The 'Top Tips' have been informed by what employers are looking for when they recruit. It includes getting ready for online interviews and researching employers.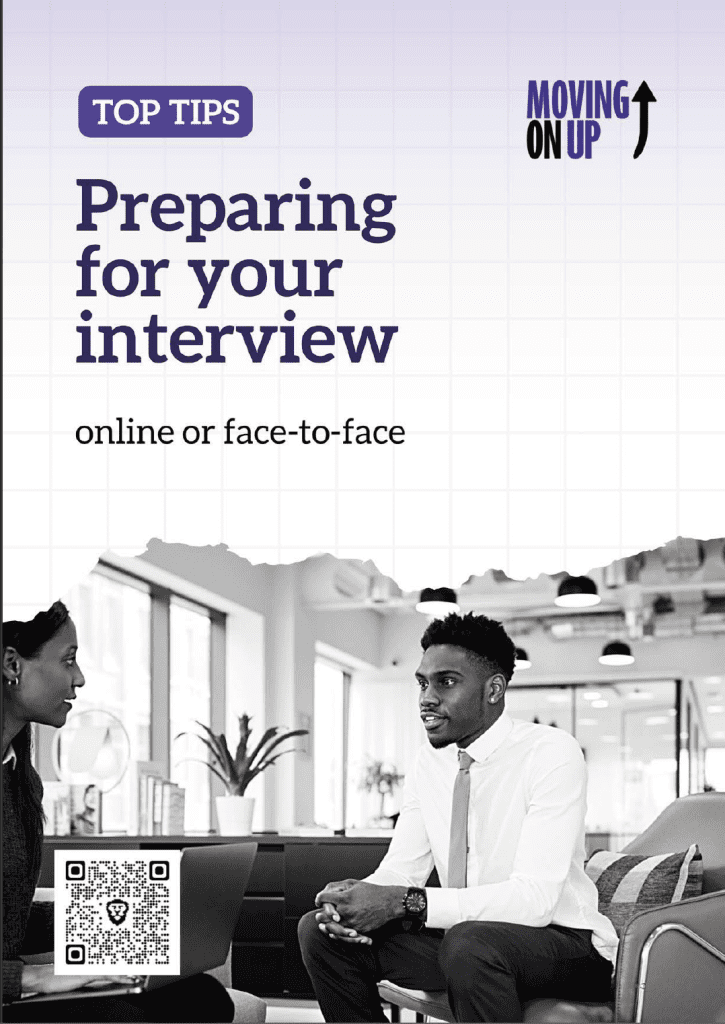 Jeremy Crook OBE, ARE Chief Executive said. "It's time for employers to harness this untapped talent pool. Employers need to take more positive action and young Black men should be supported to do all that they can to compete. Using the guide is one important action young Black men can take to help themselves."
MoU is funded by Trust for London, City Bridge Trust, Brent Council and Jobcentre Plus and supports two local cross-sector partnerships in Newham and Brent; a group of young Black male ambassadors and a growing network of Employer Champions.
Our Employer Champions are committed to taking action to recruit more young Black men, so their workforces reflect London's diverse ethnic demographic. One in five young men in London is a young Black man.
Recent government statistics show the unemployment rate for young Black men in London is 35% compared to 15% for young White men and astonishingly London's Black male graduates are four times more likely to be unemployed that white male graduates (Annual Population Survey, 2021)
The Employer Champions recognise that all employers need to continually review their recruitment processes to ensure they are fair, inclusive, and free from ethnic bias and discrimination. They also want talented young Black men to be aware of what they need to do to succeed at the crucial interview stage.
We are proud to be part of this initiative to support young Black men into employment. Most of our projects can be delivered using the skills, expertise and resources of people and businesses in the communities we serve. However, we must work consistently to break down the barriers preventing people from joining the built environment sector. This guide that supports people through interviews is a great first step in a journey to more inclusive recruitment and we are confident it will have a lasting impact when it forms part of a wider inclusive recruitment strategy."

Zen Mumtaz, Socio-Economic Development Manager, Lendlease
Mark Beardall, CIO, WTW welcomed the publication:
"This guide is a great tool to help kick start your career — the tips are practical and could help make the difference between an average interview and a great one."
Ambrose Quashie, Skills Manager, HS2 Ltd and ARE's vice chair, said:
"Interviews can be a very daunting experience and this guide is an excellent resource in helping to successfully navigate the interview process."     
You can download the guide here.
Visit Moving On Up for more information about the programme.