In 2021, London Community Foundation (LCF), supported by JPMorgan Chase committed £2 million over three years to invest in organisations providing specialist Employment, Enterprise and Financial Health (EEFH) support with leaders from Black and Minoritised backgrounds.
As a Pathways to Economic Opportunities (P2E) programme partner, ARE will help strategically design, deliver and manage the programme in its second phase, which includes leading on the co-design of the prospectus, capacity building support, and supporting the monitoring, learning and evaluation.
The co-design process is providing valuable insights to what works in relation to funding criteria, application processes, eligibility, scoring, language, and communication as well as highlighting the necessity to have culturally aware, and culturally competent, nuanced, funding panels.
We are providing specialist insight and context to the co-design process contributing to the inclusive and sector specific funding aspect of the programme.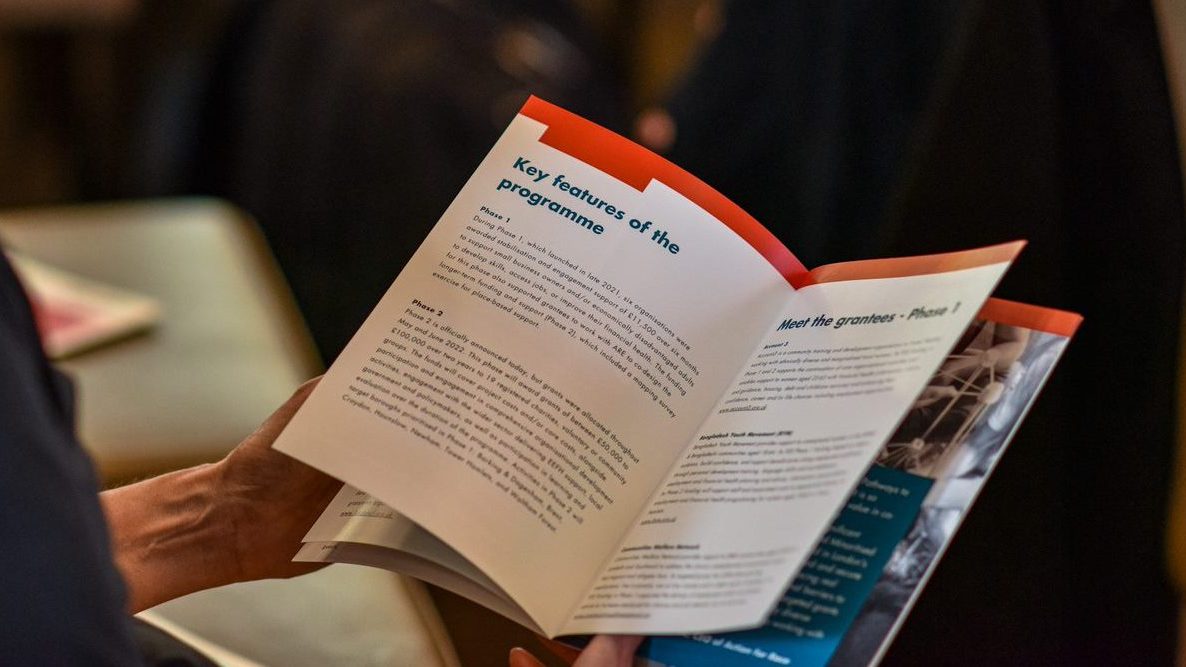 What has happened so far?
Through Phase 1 of the programme, which ended last year, six organisations were awarded £11,500 of stabilisation and engagement grant funding to support the delivery of employment, enterprise and financial health services/projects. As part of this award, each organisation committed to working with ARE on Phase 2.
Communities Welfare Network
Phase 2 was officially launched on 28th June at JP Morgan & Co's offices where the London Community Foundation, with partners, announced the next cohort of organisations to receive the award, including some previously funded in Phase 1.
The event brought all Phase I grantees together for the first time and highlighted the programme achievements to date and shared first-hand insights from the sector and across London. For the next two years, 19 registered charities, voluntary or community groups will receive individual grants of up to £100,000 alongside organisational development support.
Co-design sessions | Phase I report
This report showcases the cumulative discussions and findings from Phase 1 and the co-design sessions with six grantee organisations. It provides guidance on the design of key elements for Phase 2 of the programme.
Publication date: 13/04/2022
Phase 3, in collaboration with LCF and JP Morgan Chase and support from the Ubele Initiative, will focus on disseminating funding and capacity building support to a portfolio of BAME led community led organisations working to improve the EEFH in London. As Programme Partner, ARE will grant mange the successful organisations.
Details about this programme can be found on the London Community Fund website.
For more information about the Pathways to Economic Opportunities programme, contact Tebussum Rashid.
*Black and Minoritised backgrounds is the term used by the Pathways to Economic Opportunities Programme