Routes2Success matches ethnic minority volunteer role models and mentors with young people to provide positive inspirational and motivational workshops, alongside sharing stories of their journey to succeed in their chosen careers.
Inspiring a generation.
We work with ethnic minority young people in schools, colleges and various other settings to provide positive role models and dedicated mentors from similar backgrounds, who support with careers advice, entrepreneurial skills, making positive choices and provide tips and guidance on overcoming obstacles.
We are looking for role models from African, Caribbean, Asian, Arab and Mixed Heritage backgrounds to work with young people aged 10 – 18 years old across London.
If you're interested in joining Routes2Success, register your interest and we'll be in touch.
Meet our amazing volunteers
Schools, if you're interested in working with one of our role-models and mentors, please contact Brianna
Tony Henry
Director, Elevation7
 Tony's life is driven by his faith in God, his passion is to enable others to succeed, and a spirit of creativity in everything he does. Whether you know him as wealth consultant, coach (boxing, life, education) mentor, motivational speaker, salsa dancer or friend, he wants you to walk away from him with a can-do mentality. 
Hepburn Harrison- Graham
Actor/Broadcaster Teacher
Hepburn's main social interest is sport, particularly football.  Away from sport Hepburn likes to read about black history, watch movies and visit the theatre. He is also a veteran anti -racism campaigner and, over the years, has voiced his support for those who suffer racism and injustice at the hands of the Metropolitan Police. 
Greg Bonsu
Senior Data Strategy Director
Greg has worked in the investment and wealth management industry most of his career, progressing from an entry-level analyst through to senior managerial level. His focus is developing and empowering people of all races and ages. Greg's main passions are fitness in general and sport, in particular, boxing.
Executive Coach & Mentor
After many years in leadership positions, Bayo became fascinated by the methodology behind professional achievement, and how certain people thrive where others don't. Bayo enjoys creating programmes where people can discover, engage, and become empowered to take ownership over their learning experience.
Jeff Ofori
Boxer
Jeffrey is passionate about sport and feels it (boxing) has given him positive tools to overcome obstacles in life. The constant hard work and dedication needed in sport has helped him understand nothing comes easy – and anything worth having takes time. Boxing has given him core values to live life with a smile, no matter what. 
Bola Abisogun
Founder & Exec. Director, Urbanis
Bola's focus has always revolved around being the best that he can possibly be (still a work in progress!) and ensuring that others around him do the same. The words 'can't' and 'impossible' do not exist in his vocabulary. He believes that there is a solution to every challenge in life; you just need to take a step back and work it out!
Jacqueline Adusei
Executive/Personal Development Coach, Consultant
Jacqueline is a non-executive director on the board of WISH, an organisation that focuses on championing positive and beneficial outcomes for all women working in housing.  She is also a mentor for Crossing Thresholds, which delivers programmes that transform the lives of women by helping them define what they want from their career and their life, and how to achieve it. 
Angelique Vassell
Founder, Coordinator, Facilitator, Public Speaker
Angelique set up her own CIC called WalkwithMeUK, for parents, carers and guardians who have children displaying challenging behaviours or difficulties.  She is a true believer that there is a solution for everything.  She models this belief in everything she does.  In 2018 she won a Lifetime Achievement Community Award for making a difference within communities – feeling blessed.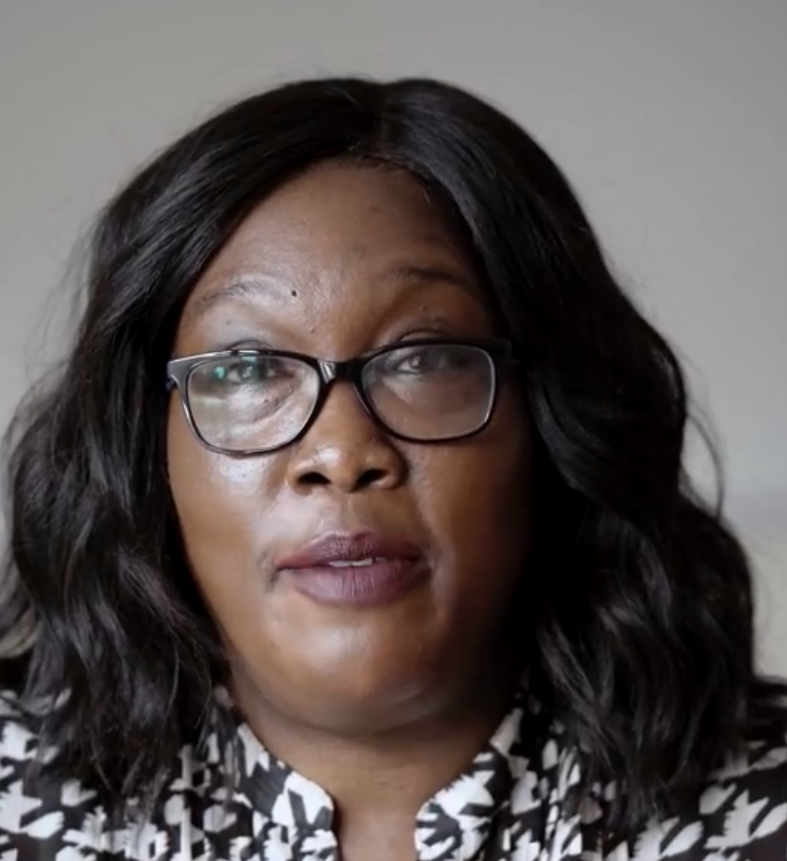 Cherron Inko-Tariah MBE
Founder, Consultant, Coach
Cherron is passionate about staff networks and the positive impact they can have on individuals and organisations. She is an accomplished chair of several staff networks, and has facilitated bespoke training to educate employees on the benefits of proactive development.  Cherron received an MBE for her services to HM Government and, her work in the faith community with young people.
How has role-modelling or mentoring
impacted you?
Share your story!
Tweet us : @ARE_R2S
#BlackRoleModels
I love how the role-model was able to change his life by doing something he is passionate about.

Heron Hall Academy, Student, 2020
Our volunteers make a real impact in the lives of young people.
Are you ready to join them?
As a Role model you will work as a team to deliver three sessions to the same cohort of young people over three weeks. As a Mentor, you will work one-to-one with a young person over a period of six months.
The main outcomes of the Role Model programme is to:
Inspire through life experiences and experiential opportunities;
Communicate by providing opportunities for pathway challenges and opportunities
Share best practice, offer tips and access opportunities for success
For Mentors it is to:
be a confidante for the young person they work with
help the young person to challenge their own behaviour and decisions
help the young person to discuss challenges and personal issues
support the young person to develop the skills and tools to manage their social and emotional difficulties
use their own experiences for the benefit of the young person by sharing their own journey
If these sound like roles you're interested in, then please step forward and join us!
We ask all volunteers to be available to volunteer for between 6–12 days per year, based on a four-hour day.
To help create a meaningful experience for the mentee and mentor, you'll also need to commit to mentoring at least one young person over a period of six months on a fortnightly basis (sessions will last for 60 minutes).