Actor, broadcaster, teacher and R2S volunteer role-model, Hepburn Harrison-Graham looks at the impact of absent fathers, and the importance of male role-models in the run up to International Men's Day 2022.
In the summer of 2008, my nineteen-year-old nephew came to spend a few days with me. During his visit we spent many hours discussing the virtues of iconic Black leaders such as Malcolm X, Nelson Mandela and Dr Martin Luther King Jr.
As we exchanged opinions, he drew my attention to a young American Senator called Barack Obama. To my eternal shame, I had never heard of him! My nephew was adamant that Obama would become the most iconic Black leader of all time. Sensing my scepticism, he invited me to watch a speech by Obama during his presidential campaign. The speech, delivered on Father's Day, was about the importance of family and the irresponsibility of absent fathers.
Too many fathers are M.I.A. (missing in action). We need fathers to recognise that responsibility doesn't just end at conception. That doesn't make you a father. Any fool can have a child, It's the courage to raise a child, which makes you a father.

Barack Obama
My first impression was that, while he was very articulate, he didn't have the poetic delivery of Dr Martin Luther King. However, the content of the speech struck a chord with me. Pulling no punches, Obama said. "Too many fathers are M.I.A. (missing in action). We need fathers to recognise that responsibility doesn't just end at conception. That doesn't make you a father. Any fool can have a child, It's the courage to raise a child, which makes you a father."
In the intervening years since hearing the speech, I have met and know many Black men who have neglected their responsibilities as fathers. Their usual excuse is, "as long as they support their son financially, it's all good." It's a weak excuse, and one, as a R2S mentor, I see contradicted on a regular basis, when I visit schools.
On one occasion, I asked a group of year six boys, whether their fathers played an active or emotional role in their lives? There was a deathly silence before three of the twelve boys raised their hands. Before I could explore the subject further, one of the boys burst into tears, causing others to follow suit.
If absent or part-time fathers saw those tears for themselves, they would quickly realise that money cannot compensate for the emotional security, acceptance and love, their sons are crying out for.
Little wonder that many of the boys I mentor, have behavioural issues, anger management issues, not to mention, woefully under performing at school. Spending more time in detention, isolation, or exclusion, than they do in class.
As a mentor, it's my role to help young Black boys excel at school to be the best version of themselves. It's not easy because many of the boys I mentor have such an innate hatred of school, it's unnerving.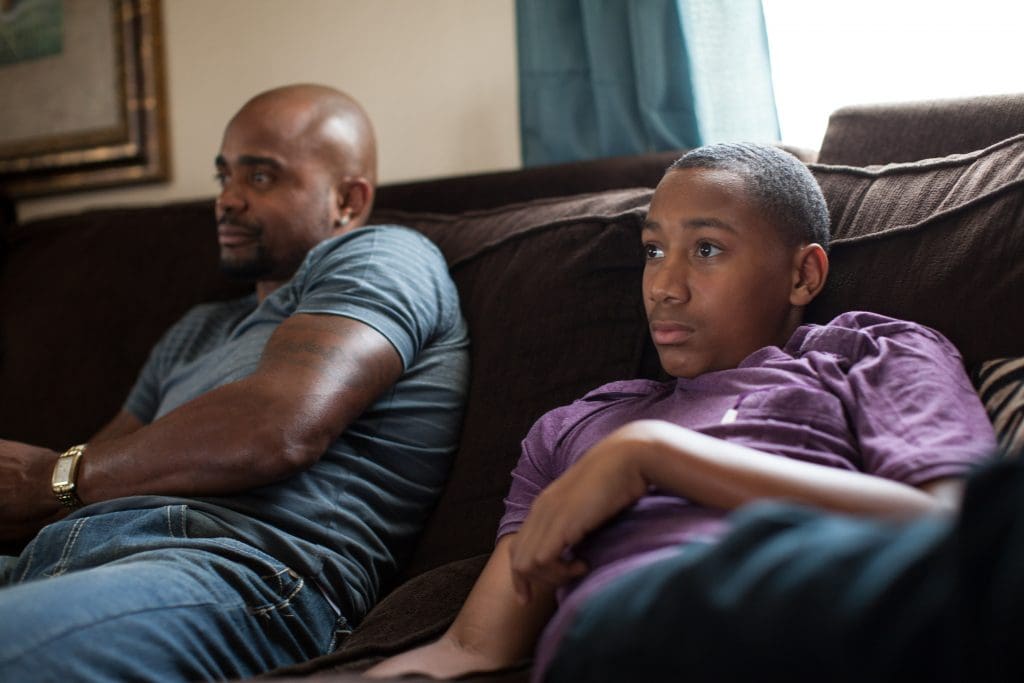 The first meeting is always the most difficult; they sit there, arms folded, surrounded by an invisible defensive shield, silently sizing you up! Trying to suss out whether you're someone they can relate to, or some kind of supply teacher sent to spy and snitch on them.
To break the ice, I take them back to when I was their age. A time when overt racism was common place, police harassed or brutalized Black boys for fun. While teachers did their best to discourage Black kids from having ideas above their station.
The boys always listen intently, occasionally nodding their head, as if to say, "nothing much has changed" The truth is, things have changed, albeit at a snail's pace. These days, given a fair chance, Black boys can aspire to be whatever they want to be.
Sadly, many of the boys I mentor don't have any aspirations other than to be a Premier League footballer or social media influencer. The idea of being a doctor, lawyer or pilot is totally alien to them.
It's a sad indictment of their low self-esteem, exacerbated by the absence of their fathers. As a mentor, I can't begin to fill the emotional void absent fathers create. But I can help the boys with their cognitive growth.
To that end, I use film, role-play, poetry and talk therapy, as a way of encouraging the boys to express themselves, without fear or favour. It's also designed to help them develop coping mechanism to control their anger and to raise their self-esteem.
It's a slow, sometimes, arduous process, but one which I hope leads to the boys spending less time in isolation, and more time in the classroom appreciating the value of education. In the long term, I hope the boys develop into confident, ambitious, well-balanced individuals. Who, if nothing else, aspire to be better men than their fathers will ever be.
---
Hepburn Harrison-Graham is a Routes2Success volunteer. Find out how Routes2Success is working to support and inspire young people from Black, Asian, Mixed and minority ethnic backgrounds.