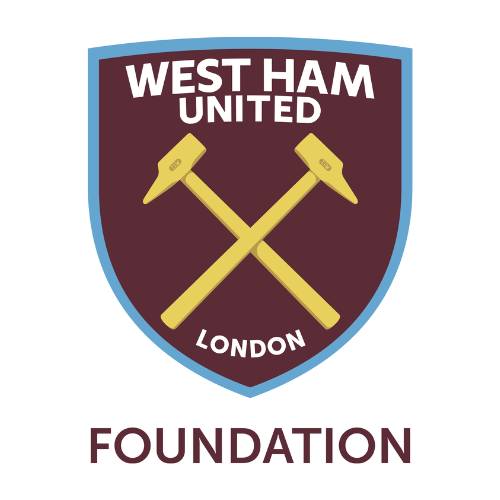 It has been great to see Mayowa benefit from what Moving on Up has to offer, and progress through the project by developing himself both personally and professionally. Moving on Up has opened doors for Mayowa by building his key employability skills, and through connecting him with our employer partners which led to him successfully gaining a 3-month apprenticeship."

Cormac Hanrahan
Education Manager
West Ham United Foundation's Education Manager
by West Ham United Foundation | Moving on Up Collective Impact Partner
Mayowa*
When Mayowa joined Moving on Up, he was unemployed. Since joining the programme, he has secured a job as security personnel in Liverpool Street, whilst he is pursuing his personal training qualification (his passion) through West Ham United Foundation.
When Mayowa first engaged with MoU, through a referral made by one of our Collective Impact Partners in Newham, he had not been in education, employment, or training for the previous four months. In his first meeting with the Moving on Up team at West Ham United Foundation, Mayowa said he wanted to forge a career for himself and was willing to start with an entry level role to build up his experiences. From the first meeting it was clear that he had the required vision and determination to get into employment, but he needed targeted support with the process of getting a job.  
Mayowa made it clear he wanted something that was "hands on" and involved "working with people". In July, Mayowa CV required some development. He did not have a cover letter template that he could use. Consequently, Moving on Up started to deliver West Ham United Foundation's Career Development Curriculum with Mayowa and made it specific to his needs. By doing this, Mayowa worked on:
A Personal Development Plan
CV & Cover letter
How to apply for jobs
Workplace Etiquette
Interview Preparation
By completing this work Mayowa developed key employability skills that will enable him to successfully get into employment. Once the Curriculum was completed, we identified suitable apprenticeships for Mayowa to apply for. He chose an apprenticeship in Customer Communication Services it fit his criteria of being "hands on" and "working with people". This apprenticeship was also with an employer partner of the West Ham United Foundation. With the support of his mentor, Mayowa applied and attended an Assessment Day to determine if he was going to be successful in getting an Apprenticeship. After the day was completed, he was delighted to find out that he had been successful and was offered a 3-month Apprenticeship.
Through Moving on Up's engagement, Mayowa was able to learn the key employability skills necessary to getting work through bespoke, targeted support.
*Names have been changed
Top Tips: Preparing for your Interview
Download the Moving on Up's Top Tip guide: Preparing for your Interview – online and face-to-face. Designed in consultation with our Employer Champions Group, this short guide contains insights from what employers think makes for an excellent interview.