Research & Resources, MoU
A selection of Moving on Up publications, including resources for employers and jobseekers, as well as quarterly briefings looking at latest race and employment statistics for young Black men in London.
POSITIVE ACTION GUIDE FOR LONDON'S CHIEF EXECUTIVES
This 'Positive Action Guide for London's Chief Executives' has been developed by the Moving on Up (MoU) Employer Champions Group, which represent a range of London companies. This Guide focuses on one underrepresented group in the workforce – young Black men. The Guide should be read together with the government guidance and the Mayor of London's Inclusive Employers Toolkit.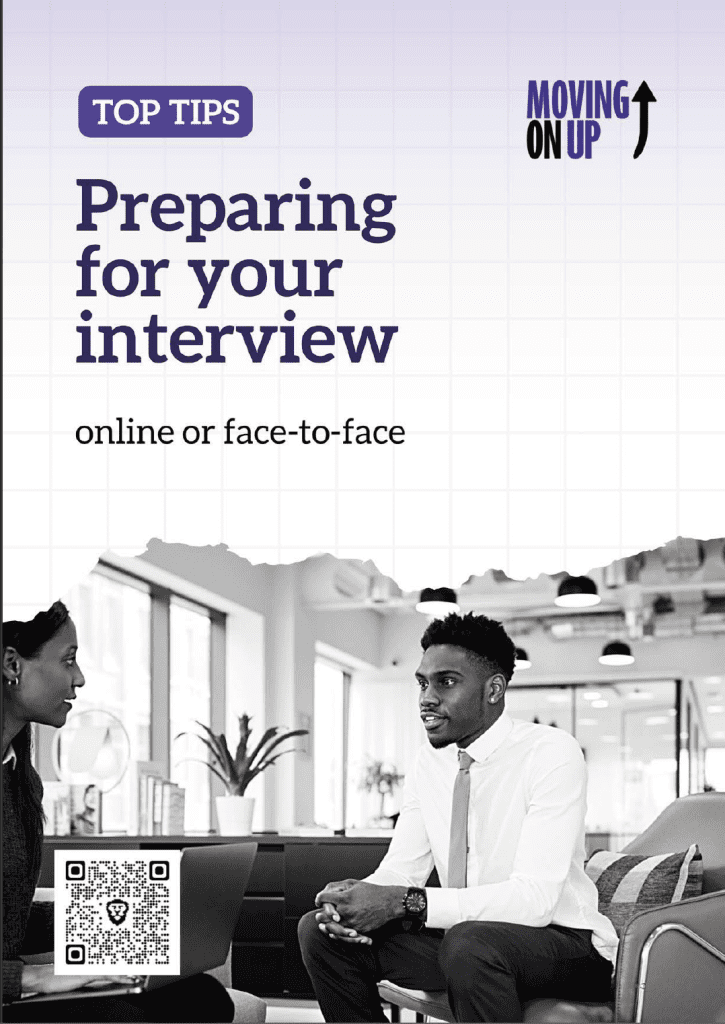 TOP TIPS GUIDE FOR JOBSEEKERS
Informed by Moving on Up's Employer Champions Group, this new preparatory guide provides useful tips to support young Black men at interview stage, either online or face-to-face.
THE INCLUSIVE EMPLOYERS TOOLKIT
Commissioned by The Mayor or London and produced by ARE, The Inclusive Employers Toolkit is being used by businesses and organisations to remove some of the barriers facing young Black men in the construction and technology sectors.