On Tuesday 28th June, Action for Race Equality co-hosted a special afternoon with the Ubele Initiative to celebrate the journey taken by Black and Minority-led organisations on the Pathways to Economic Opportunities Programme by London Community Fund and JP Morgan Chase.
The event, Our Pathways Journey: Insights from the Frontline, was held at J.P. Morgan & Co's offices, and formally launched Phase 2 of the Programme, co-designed and informed by Phase I leaders working within the Employment, Enterprise and Financial Health space.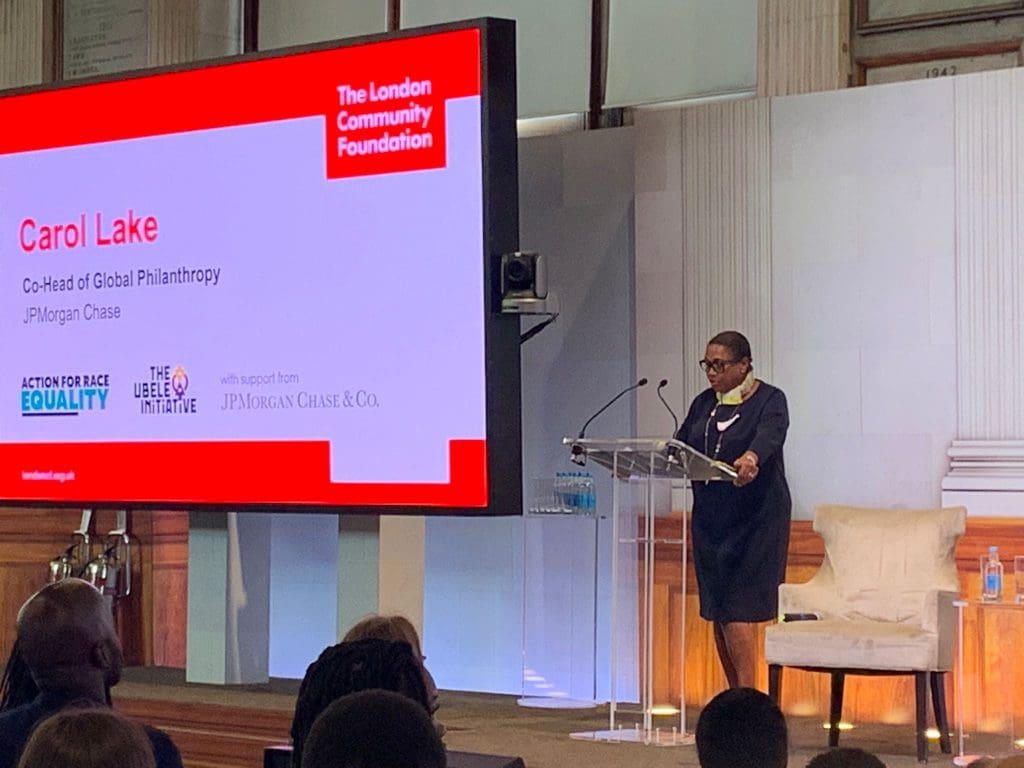 Attendees heard from key stakeholders involved in funding and delivering the Programme such as:
Kate Markey, Chief Executive at the London Community Foundation

Carol Lake, Co-Head of Global Philanthropy at JP Morgan

Michael Hamilton, Director of Practice at The Ubele Initiative's

Karl Murray, Associate Director for Research and Evaluation at The Ubele Initiative

and Tebussum Rashid, ARE's Deputy Executive.
Action for Race Equality, as delivery partners with The Ubele Initiative, chaired a panel discussion with some of the leaders instrumental in shaping the roll-out of the second phase including: Cherfia Atoussi from Account 3, Sharmake Diriye from Golden Opportunities Skills and Development and Frank Ambei from Youth League UK.
They shared key messages to funders, developed as they co-designed the Programme:
Communication and relationship between funder and grantee is very important.
Racial justice needs to continue to be centred in funders' work
Whilst two years is a good start for funding, a minimum commitment of five years is the direction of travel.

After the first Phase, there were deep conversations and reflections which made clear that the Programme is about creating a legacy, and a real relationship between funders and partners"

Tebussum Rashid, Deputy Executive ARE
These reflections have been published in the P2E Co-Design Sessions Report.
Pathways to Economic Opportunities Phase 2 is now supporting 19 more grantees with additional organisational development support, and with further opportunities for learning.
---
Contact: Tebussum Rashid for more information.
The P2E Programme is a £2 million commitment across 3 years by the London Community Fund and JP Morgan, investing in organisations providing Employment, Enterprise and Financial Health (EEFH) support for leaders from Black and Minoritised backgrounds.